The Lost Adamski Photographs
The late UFO mystic George Adamski was known for his excellent still photographs of flying saucers from Venus, as well as his conversations with the saucer pilots. Many of his photographs have been seen on TV UFO documentaries and in his own book Flying Saucers Have Landed.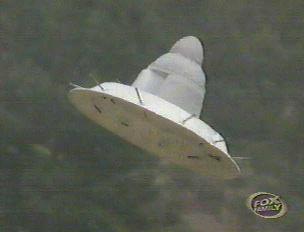 One of Adamski's "lost" photos.
On January 11, 2000, a large manilla envelope with Adamski's name typed on the label was discovered at Adamski's publisher's office. Apparently the packet had been there since the publishing of his book in 1953, because the envelope contained dozens of photographs of UFOs!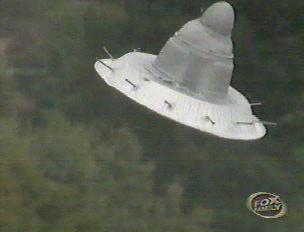 Rare color photo from the "lost" Adamski photos!
Several of the publishing company's executives found the photographs while rifling through the recently deceased publisher's file cabinet. This website is the first to show any of the lost Adamski UFO photos! Only three of the approximately 72 photographs have been scheduled for release at this time.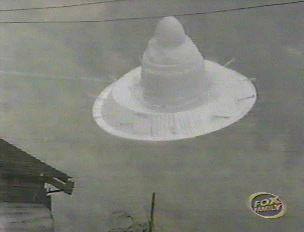 Lost Adamski photo of saucer near house.
UPDATE!!
Two more of the photos were released in February.
Earlier in March, LOST ADAMSKI PHOTOS No. 6 & 7 were released.

These additional photos can be viewed in our UFO Gallery.




Go to the UFO GALLERY now?